Now You Can Create Questions On Your
Mac or PC Version.
Then Transfer Your Questions To Your iPad Version!

Now export your TestMaker 5.0/5.5 questions to Knightlite's new TestTaker iPad App. This free utility allows you to take your TestMaker 5.0 database file and convert it to Knightlite's TestMaker/TestTaker 6.0 SQLite database file. You can then easily copy it to Knightlite's iPad App available from Apple's App Store.
TestMaker is an easy-to-use multiple choice testing software app for both Windows and MacOS.
New iPad Version now available. Knightlite has also produced an iPad version that you can download from Apple's App Store.
You receive both the Windows and Mac versions of the software. Instant access of the full version when you order online. For more information and to download a free demo version click the link below.

Copyright 2017 Knightlite Software LLC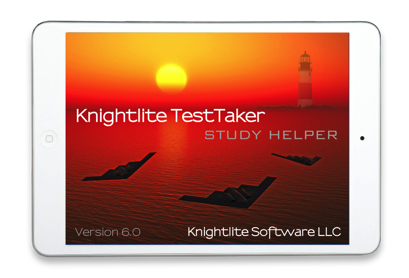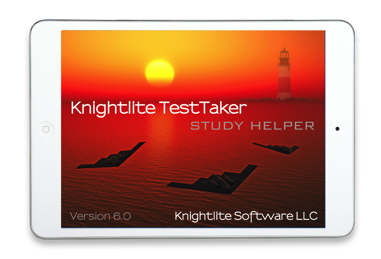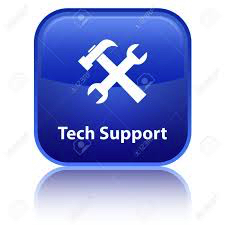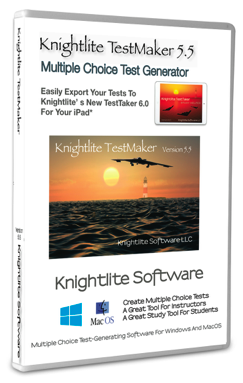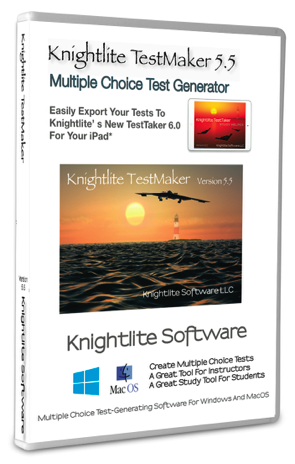 Create multiple choice tests with Knightlite TestMaker 5.0. Easily create mutiple choice tests that allow you to create an unlimit number of Chapters (topics) with an unlimited number of questions.
Features:
•    Create an unlimited number of topics, with an unlimited number of questions.

•    Create a terminology library and create terminology tests.

•   Export your question database to Knightlite's TestTaker 6.0 for Apple's iPad available for sale on the App Store.
•    Review Mode - Review the questions and correct answers without seeing the incorrect answers.

•    Full Chapter Review Mode can read questions, correct answers, and any notes in a narrative manner.

•    Print out the chapter review and use it as a study tool or a review package for students.

•    Built-in spell checker, with check-as-you-type spell checking.

•    Add images, photos, and QuickTime (TM) video to any question.

•    New Teach Mode - Lets you add information and rational behind the question.

•    Notes Palette allows you to create hints, page references and other information.

•    Software can read questions out loud to you.

•    Automatically saves your last session. Save multiple sessions.

•    Keeps track of the questions you incorrectly answer, and displays them in a window.

•    Allows you to clone sessions, so you can return to where you left off later. 

•    Copy, merge, and rename any of your chapters. One-click delete of chapters.

•    Easily copy specific questions from one test to another, to create a specific exam.    

•    Print tests out in a variety of ways, including answer sheets and correction keys.

•    Print flash cards.

•    Print custom terminology tests.

•    Print terminology glossaries.

•    Keeps track of your high score.

•    Create random tests from a single chapter, multiple chapters or all chapters. 

•    Create two levels of questions.  Make questions as New or Revised.
•    18 graphical skins - Change screen and printer fonts.

•    Database is easily edited.

•    The fastest way to create multiple choice tests. Lots of other great feature


Create Tests on you PC or Mac and export them to Knightlite's iPad TestTaker App. (Available on Apple's App Store.