Who Uses Knightlite Software?
And
What Our Customers Are Saying About Knightlite Software?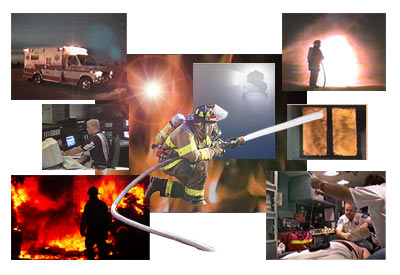 Knightlite Software celebrates our 15th year in business. It has been a wild ride and as of May 1, 2011 we have over 38,500 customers world-wide. Aside from individuals, EMS providers, and fire departments, some of our customers include the National Parks Service, the Army, Navy, Air Force, Marines, NATO Supreme Allied Command Atlantic, hospitals, fire academies and many EMS training centers.

We wrote a special TestMaker program for Whiteman Air Force base so they could test our solders who protect the Stealth Bomber. That spawned TestMaker being sold to dozens of Air Force bases around the globe as well as other military installations, and is now used in a variety of specialties from training Black Hawk Helicopter pilots in Korea, to SAR Teams off the coast of Cuba.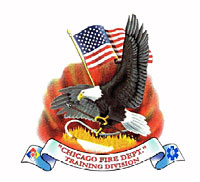 Chicago Fire Department has used our Signal 102 Fire Fighter I/II to train all new recruits for years and now orders several copies every time a new class starts at the Fire Academy.

Some of our titles have won 5 star ratings from ZDNet, the publishers of Computer Shopper and PC Magazine.

"I have found the EMS software from Knightlite to be excellent. It helps to bring together all of the material found in our textbooks in an easy to access format. It is an excellent review for continuing education as well as for preparation for initial and recertification examinations. You can't go wrong with these programs."
Bryan E. Bledsoe, DO, FACEP, EMT-P
Author, Brady's Paramedic Care: Principles and Practices
Essentials Of Paramedic Care and many others.
Our software has helped thousands of people with their fire and EMS training. Our software can help you too.
---
Here Is What Our Customers Are Saying About Knightlite Software!

I have been a career FF/PM for 14 years and now find myself taking an entry level test to get on with a department I have wanted for a long time. Needless to say I'm a little nervous about trying to remember some of the things I have not thought about for a long time. Your software is great, the questions are already helpng to clear some of the dust away for me. Your customer service is top notch and I will use you again when I have the need, also I will recomend you to anyone looking for a good company with great products. Thank you for your prompt attention to my phone calls and emails, esp. over a holiday weekend - it is very hard to find anybody who provides good customer service anymore.
Thank You,
Brett. M. , CA

"3 years ago I used the software with the study questions for a promotional examination for Driver in the fire department. I'm convinced it helped me write the highest score in the department - couple hundred taking the test. Well, here I am studying for Lieutenant and am hoping for the same results!"
Bret
Austin, TX
" I found your software 3 years ago when I was struggling in my EMT class in Kentucky. I needed help and I turned to the Internet and found Knightlite Software Website.
I bought the EMT Basic study helper and found that I could take practice test on just the areas I was having trouble in and even make flash cards with it. I just kept taking the tests over and over until the time I sat down at the NREMT exam and came out with a 90%
I am sure that I would not have been able to pass without it.
Now its time for the Paramedic!"
Dave S
"Never have I received a speedier reply from any tech support!!

You guys/gals are awesome!"

Pat C.
Champion, MI

"WOW, that's about the most incredible customer service I have ever had, and I've been in retail sales for the last 15 years!!!! Will most definitely recommend your company!!!"
Rob U.
Jacksonville, OR

"I have enjoyed your software and it has been a huge asset to me in my fire career... Just for your info...using the software from you has led me to have some of the highest grades on state tests that there are."
Eddie B.
Comanche, TX

"'AM FIRE INSTRUCTOR I USE STUDY SOFTWARE FOR FIREFIGHTER TO GENERATE TEST FOR EACH CLASS. I LIKE THE WAY YOU CAN PERPARE WITH PAGES IN TEXT WHERE ANSWERS CAN BE FOUND. THIS SO VERSITAL. HOPE YOU COME OUT WITH ONE FOR FIFTH
ED."
"Just wanted to say...Thank You. I purchased your Signal 18 EMT-B study CD and I cannot tell you how much I loved it.
I just passed my State Test and your CD helped greatly.
Many Thanks"
Mary, Ft Worth, TX
"I really appreciate the good service you and your company have shown my department. your name will be passed on to other agencies i work with!"
Capt. K.
Lincoln NE.
"Your staff always treated me with respect
and professionalism...kudos."
Scott V.
Dillon, CO.
Hello,
I wanted to tell you that I used the Signal 102 software during my Fire Academy training early in 2005. I graduated in March with a state exam score of 95.6%. When taking tests using the software, I was averaging 96%. The software prepared me very well for the test. When I took the test, I was literally one of the first few people done.
Thanks for doing such a great job on this package. I would recommend it to anyone that is serious about studying for their fire exams.
Today I will be ordering the V4 EMT-B software to assist me in my medical training.'
I would love to see a test prep software for the EMT-B National Registry exams.
Please feel free to use this message on your site as a customer comment.
Sincerely,
Craig S.
Milford, MI
"OUTSTANDING PRODUCT, USED THE EMT/B GOT A 99%, LIGHTING FAST SHIPPING"
Nicholas R
Hesperia, CA
"Great item, quick and polite service, would buy from again."
Michele W
Seattle, WA
"Came. I passed. WahooOOOOoo ! Thanks for the study guide."
P. K.
Hopkins, MN
"Excellent product. I am very pleased."
William G
Fort Covington, NY
"Quick shipping awesome product"
M.O. - Westland, MI
"Polite & professional seller! HIGHLY RECOMMENDED! Thank you for everything!"
J.H. - Winnetka, IL
"Excellent product... very helpful... superfast shipping... will buy again!!!"
F. G.
Livingston, TX
"GREAT STUDY GUIDE!! SO MUCH INFO!! Super Fast Shipping, Highly recommend!!"
J. F.
Marion, IA
"Awesome disk. Fastest shipping I have seen yet. Hope to do more business. Thanks"
T.B.
Gastonia, NC
"Couldn't be happier"
John W.
Philadelphia, PA
"Great product as always and fast shipping"
Bart K.
Greenville, MI
"Excellent product! Fast Shipping!! Highly Recommended!!"
Albert C.
San Antonio, TX
"These guys work hard to make you happy and most of all have a great product!"
Randolph K.
Lincoln, NE
"Pleasure doing business with you."
Duane T.
Springtown, TX
"Great technical support. Nice program... give them a try!"
Richard N.
Orrville. OH
"Great Product, will buy more soon. thanks."
William B.
Moscow Mills, MO
"Great Software! Fast Shipping! Will Do Business Again!"
Candace A.
Greenwood, IN
"Item as described. VERY prompt shipping. Very professional. Would buy again."
Michael H.
Charleston, IL
"I recommend anyone in the EMS/Fire industry to order this software! It's great"
Lisa E.
Libertyville, IL
"Love the software, what a great product. Thanks!!!"
Gordon B.
Mason, MI
"Great and informative customer service/support. I Highly recommend this!"
Jay D.
Houston, TX
"Great item and fast shipping ..this is a must have item for EMS."
H. L.
Greenville, MI
"Software works great, very useful and helpful product. Fast shipping."
Mike S.
Boelus, NE
"3rd time buying from Knightlite. Pleased as always. Thank you."
Jay M.
Concord, NC
"Went above & beyond in this transaction. Fantastic."
Roger C.
Holland, IA
"As advertised. Delivery on time. Will do business with Knightlite again."
David K.
Redwood Valley, CA
"EXCELLENT Company to deal with. Great product!!! Prompt shipping!!!"
Laurie W.
Blairstown, NJ
"Arrived just in time. THANK YOU! Will be doing business again."
Lewis S.
Mechanicsville, VA
"Purchased on the 17th in hand on 19th! Super program! Well worth the money. A must for Firefighters."
Mike N.
Agawam, MA
"Thanks for a great item and super fast shipping!"
Denise B.
Bryceville, FL
"GREAT DEAL !!! THIS WILL HELP KEEP ME UP TO DATE !!! THANKS MUCH!!!!"
Melissa P.
Blue Grass, IA
"EXCELLENT RESOURCE FOR PRACTICING KNOWLEDGE W/ BRADY EMT-B BOOK!"
Luis L.
Belton, TX
"SUPER FAST SHIPPING!! EXCELLENT SOFTWARE !! MY 2ND SOFTWARE PURCHASE!!"
David, K.
Purcell, OK
"AWESOME product & easy to use!!! Will purchase future software as education programs."
Jaimi A.
New Hope, MN
"Wonderful product, easy to use, and great people to deal with. Thanks!!!!!"
Carmine S.
Central Islip, NY
"AWESOME cd for EMT study - MOST highly recommended!"
Karen R.
Sheppard AFB, TX
"Outstanding Product!! Excellent Customer service!!! Highly Recommend"
Ron H.
Phoenix, AZ
"Item arrived quickly and exactly what was described. BEST PRODUCT AROUND!!!"
Jon B.
Little Elm, TX
"EXCELLENT! WORKS GREAT ANYONE BECOMING AN EMT SHOULD GET THIS!!!! THANKS"
Shannon T.
Morrisonville, IL
"Excellent!!! Real Pleasure To Do Business With***Will buy from again***"
Gary M
Mentone, IN
"THANK YOU FOR ALL YOUR HELP!!!!!!!!!!!!!!!!"
David W.
Kansas City, KS.
"Husband Loves the software Great to deal with Fast Shipping~Will buy from again!"
Malissa F
Eufaula, OK
"GREAT GREAT GREAT WILL BUY FROM AGAIN"
Darryl L.
Crosby, TX
"Fast and Friendly, Good quality product. Thanks"
Daniel Keeton
Pullman, WA
"Wonderful just what I asked for, I will be back, and will recommend to all."
Richard A.
Norfolk, VA
"Awesome Training Products for the Fire Service."
Tom R
Framingham, MA
---
Home | Knightlite Store
Knightlite Copyright 1996 - 2011